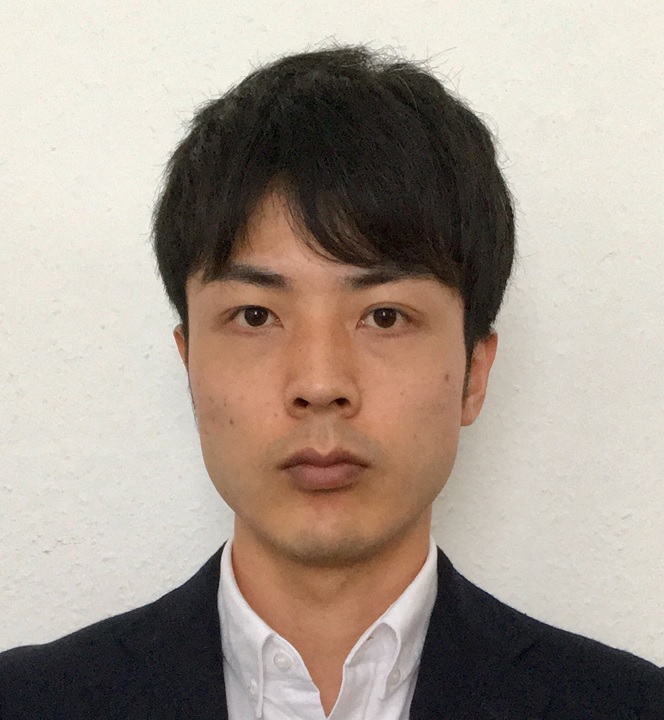 WATANABE, Shun, PhD
Senior Researcher, JIME Center
Specialty:Politics and security in the Mashreq Region
| | |
| --- | --- |
| March 2018 | Ph.D., Area Studies, Graduate School of Asian and African Area Studies, Kyoto University |
| March 2015 | MA, Area Studies, Graduate School of Asian and African Area Studies, Kyoto University |
| March 2013 | BA, Law, Faculty of Law, the University of Tokyo |
| April 2022–present | Researcher, JIME Center, IEEJ (Institute of Energy Economics, Japan) |
| 2021–2022 | Research Fellow, JIME Center, IEEJ (The Institute of Energy Economics, Japan) |
| 2020–2021 | Part-Time Lecturer, Ritsumeikan University |
| 2018–2020 | Sasakawa Peace Foundation Fellow (Visiting), Oxford School of Global and Area Studies, University of Oxford |
| 2018–present | Specially Appointed Researcher, Graduate School of Asian and African Area Studies, Kyoto University |
| 2015–2018 | Research Fellow (DC), Japan Society for the Promotion of Science (JSPS) |
Research papers
<Ph.D. Thesis>
"Governance and Society in the Contemporary Arab Monarchical States: A Case Study of the Hashemite Kingdom of Jordan" (in Japanese, Kyoto University, 2018)
<Reviewed Journal Papers>
Watanabe, Shun. "Challenges for National Dialogue in the Post-Arab Spring Era: The Case of Bahrain" Journal of the Asia-Japan Research Institute of Ritsumeikan University, 1, July 2019, pp.56-72.
Watanabe, Shun. "Political Reflections on Contemporary Monarchies and Its Typologies in the Global Perspective: An Attempt to Analyze Arab Monarchical States and Their Genealogical Legitimacy," (in Japanese, Kyoto Bulletin of Islamic Area Studies, 11: 256-303, 2018)
Watanabe, Shun. "Consensus-Building in Authoritarian Jordan in the midst of the 'Democratic' Reform: Analysis on the Legislative Process of the Amendment of the Civil Retirement Law," (in Japanese, Annals of Japan Association for Middle East Studies, 33, 1: 71-93, 2017).
Publications
Watanabe, Shun. Ruling Networks and Resource Distributions in the Contemporary Arab Monarchies: Struggle of an Oil Poor Monarchy, Jordan. Kyoto: Nakanishiya Shuppan, 2022 (in Japanese).
Presentations
<Conference >
Watanabe, Shun. "Jordan's Decentralization After 2015: Central Control under Weak Intermediaries." 2021 BRISMES Annual Conference "Knowledge, Power and Middle Eastern Studies," University of Kent, UK (Online), July 6, 2021.
Watanabe, Shun. "Diversifying Sources and Methods of Data Collection: Case of a Research on Middle East Politics." Sustainability in Research and Education: Expanding the Field from the Asia Pacific, Online Workshop, Field Science Education and Research Center, Kyoto University, Japan (Online), March 11, 2021.
Watanabe, Shun. "Politics of Reform as a New Ruling Formula in Neoliberal Jordan: The Case of Decentralisation." Western Intervention in the Wake of the Arab Uprisings: Political Containment, Neoliberalism, and Imperial Legacies, Online Workshop, University of Oxford, UK (Online), February 23, 2021.
Watanabe, Shun. "Transformation of the Ruling Coalition in Contemporary Jordan: Implications from the Process of Decentralization." International Workshop for Trans-Asian Academic Communication: Understanding Political Quandaries in the Modern Arab East, Online Workshop, Asia-Japan Research Institute, Ritsumeikan University, Osaka, JAPAN (Online), January 26, 2021.
Watanabe, Shun. "Dynamics of Linchpin Monarchical Rule: Jordan in the Neoliberal Era." PSA Annual International Conference 2019 "(Un)sustainable Politics in a Changing World." Nottingham Conference Centre, Nottingham, UK, April 17, 2019.
Watanabe, Shun. "Civil Society in Sectarian Politics: Youth Societies in Bahrain." International Workshop on Stasis and Change in the Contemporary Gulf Monarchies. Waseda University, Tokyo, JAPAN, December 17, 2017.
Watanabe, Shun. "The Hashemite Pluralism: Policies of Integration and Control in Jordan." BRISMES Conference 2017 "Movement and Migration in the Middle East: People and Ideas in Flux," The University of Edinburgh, UK, July 5-7, 2017.
<Invited Speaker>
"Centre-Local Relations in Jordan in the Era of Reform" Department of Social and Political Sciences Research Seminar, Nottingham Trent University, UK (Online), April 21, 2021
Activity on Committee etc.
Japan Association for Middle East Studies

Japan Association for Comparative Politics

Japan Association of International Relations