We invited experts who are widely recognized and renowned for their research contributions and experience in the fields of energy and/or environment to each assume a Distinguished Fellow post to promote research activities which address the common challenges the global community is facing in the energy area.

Ms. Joan MacNaughton
Chair of the Board, The Climate Group
Ms. MacNaughton chairs The Climate Group and the International Advisory Board of the New Energy Coalition, and is a Non Executive Director of En+ Group plc., and of Heathrow Airport Holdings Limited. She sits or has sat on several other boards in the academic, public and corporate sectors, and the Advisory Boards of the Grantham Institute, the Joint Institute for Strategic Energy Analysis, and Engie UK plc. She is one time Vice Chair of the UN High Level Panel on the CDM, former Chair of the Governing Board of the IEA, and a former Director General of Energy in the UK Government.

Dr. Kenneth Medlock III
Senior Director, Center for Energy Studies, Baker Institute for Public Policy, Rice University, US
Dr. Medlock, III is the James A. Baker, III and Susan G. Baker Fellow in Energy and Resource Economics and senior director of the Center for Energy Studies at Rice University's Baker Institute, co-director of the Master of Energy Economics program, and adjunct professor in Economics and Civil and Environmental Engineering. He is Distinguished Fellow at IEEJ and on the Advisory Board of the Payne Institute at Colorado School of Mines. He has published numerous articles, has testified multiple times on Capitol Hill, has spoken at OPEC, and frequently speaks at venues around the world. He has received several awards for scholarly achievements, most recently the 2019 Lifetime Achievement Award for the Advancement of Education for Future Energy Leaders from the Abdullah Bin Hamad Al-Attiyah Foundation. He is a member of the AEA and NPC. He received his Ph.D. in economics from Rice University in May 2000.

Dr. Tatiana Mitrova
Research Director, Energy Center, Skolkovo Business School, Russia
She has twenty years of experience in dealing with the development of Russian and global energy markets, including production, transportation, demand, energy policy, pricing and market restructuring. She is leading annual "Global and Russian Energy Outlook Up To 2040" project. She is a scientific advisor at the Energy Research Institute of the Russian Academy of Sciences (ERI RAS), research scholar at the Center on Global Energy Policy at Columbia University, and senior visiting research fellow of the Oxford Institute for Energy Studies (OIES).

Prof. Roger Pielke Jr.
Professor, Environmental Studies Program, University of Colorado Boulder, US
He founded and served as Director of the Center for Science and Technology Policy Research at the University of Colorado Boulder from 2001 to 2007 and from 2013 to 2016. He was a visiting scholar at Oxford University's Saïd Business School in the 2007-2008 academic year. His interests include understanding the politicization of science; decision making under uncertainty; policy education for scientists in areas such as climate change, disaster mitigation, energy policy; and sports governance.

Prof. Jonathan Stern
Distinguished Research Fellow and Founder Natural Gas Research Programme, Oxford Institute for Energy Studies, UK
Professor Jonathan Stern is a Distinguished Research Fellow and founder of the Natural Gas Research Programme at the Oxford Institute for Energy Studies (OIES). He holds professorships at the University of Dundee and Imperial College, London; and fellowships at the Energy Delta Institute and the Institute of Energy Economics, Japan.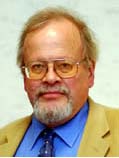 Prof. Paul Stevens
Associate Fellow, Chatham House, UK, Emeritus Professor, University of Dundee, UK
Educated as an economist and as a specialist on the Middle East at Cambridge and SOAS; 1973-1979 teaching at the American University of Beirut in Lebanon; 1979-93 at the University of Surrey. Between 1993 and 2008, he was Professor of Petroleum Policy and Economics at the University of Dundee, Scotland, a chair created by BP. He is an expert in the international petroleum industry, economic development in the Gulf and energy economics.

Mr. Nobuo Tanaka
Special Advisor, The Sasakawa Peace Foundation
Mr. Tanaka has decades of experience with energy and finance since he joined the Ministry of International Trade and Industry (MITI; presently METI) in 1973. He has also worked for Japanese Embassy in Washington, D.C., and OECD. He served as Executive Director of the International Energy Agency (IEA) from 2007 to 2011. Joined IEEJ as Global Associate in 2011. Since 2020, he holds current position. He holds MBA from Case Western Reserve University, US.